( read )
Interview: Donald Runnicles
6 August, 2019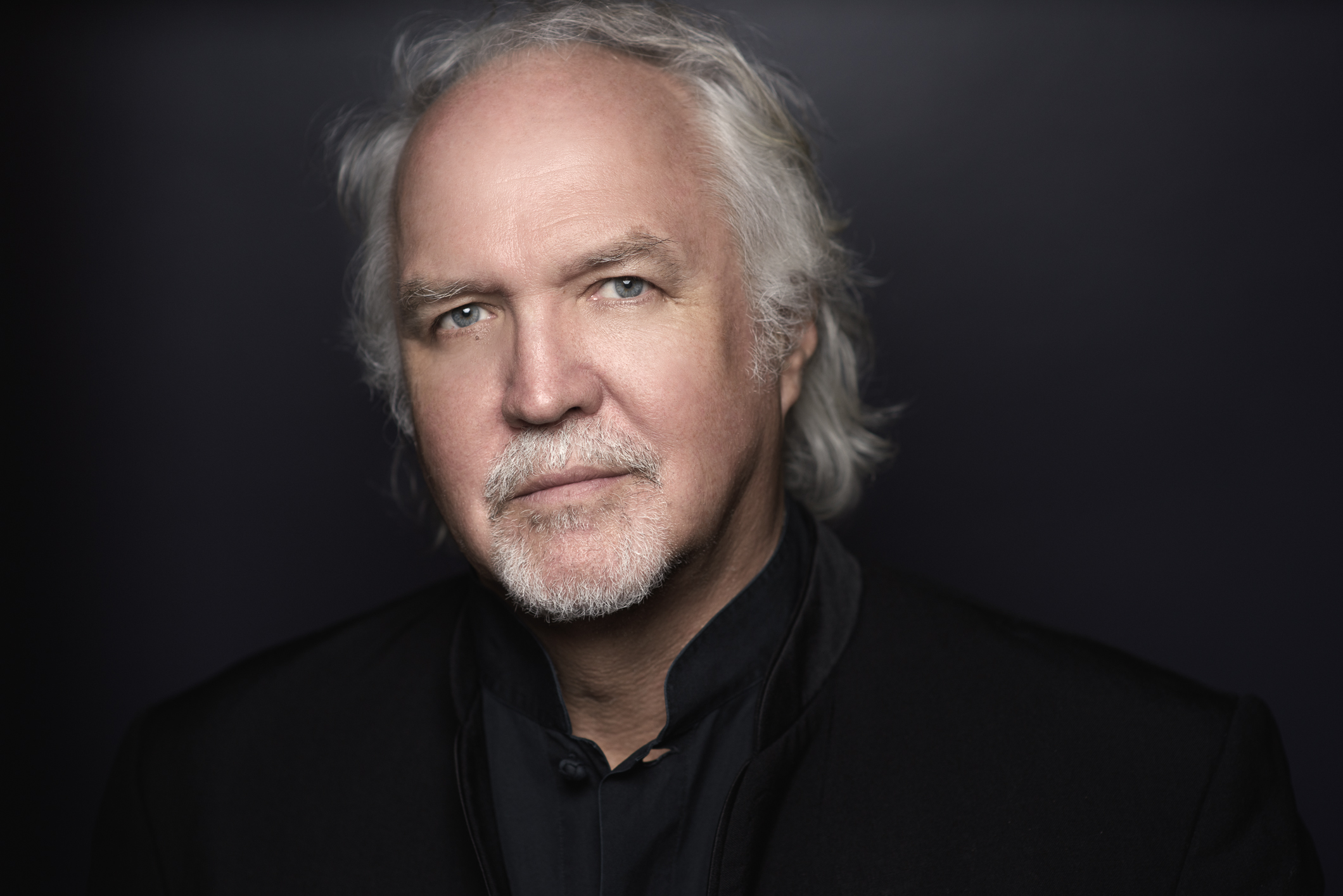 Donald Runnicles has been the Music Director of Grand Teton Music Festival since 2006, in addition to being one of the most sought after conductors around the world – from Deutsche Opera and the BBC Scottish Symphony Orchestra to the Symphony Orchestras of Atlanta and Sydney. We asked him about his passion for the Grand Teton Music Festival, what makes a good partnership between Music Director and orchestra, and his views on recording.
Listen to Donald Runnicles Favorites playlist on Primephonic:
How did your relationship with the Grand Teton Music Festival start?
It was on my radar because my first wife, who was a violist, was asked to go and play there, and I went along with her to look after our young children while she was working. So I came along, soon found myself listening to a rehearsal for Bruckner 7 in this remarkable jewel of a concert hall. Who would have thunk? I was just blown away by the acoustics, and the phenomenal orchestra – comprised of many leaders of the major North American orchestras, some chamber music players, and some professors who would all come together in the summer. I was so overwhelmed by the ambiance and aesthetic of this concert hall literally at the foot of a mountain next to the ski run, I contacted my manager and said, "Let's make something work here." And so in 2005 I went back in capacity as a conductor and it went so well that they actually approached me about becoming Music Director. So, as of 2006 that is where I have subsequently spent every summer.
Are there any challenges that directing a festival presents that are different from what a music director at a "year-round" orchestra might encounter?
Well I can happily say that there are no regrets and there are no downsides to it. It is a remarkable orchestra in the most bucolic setting. It's the holistic experience of being at one of the natural wonders of the world, at the foot of the Grand Tetons, working with the best musicians in the world on repertoire which is not purely conservative as some festivals have to be. It's also unusual in that there are 4 orchestral rehearsals for every symphonic program, which is of course is very different from other festivals where you have one rehearsal or maybe one and a half rehearsals on the day of the show. So it takes itself very seriously, and I find it enormously restorative. Even though some people would think, "my goodness, the maestro is working a lot during the year, doesn't he need a break?" This is a kind of break for me, and I find that even though I'm conducting four of those seven weeks it really recharges my batteries and I set off to a new season elsewhere feeling renewed.
How so? By reminding you of why you make music in the first place?
You've put your finger on it. I think many of us return there to "renew our vows". Back home, and I think I speak for many of the musicians, you have a great deal many more obligations in life than just playing music and it can begin to feel like a job. Somehow in this new setting and with players and musicians that have become such close friends over the years, it's a very different sort of energy.
How does the festival fit in with BBC Scottish Symphony Orchestra, Deutsche Opera, Atlanta and now Sydney as well? Do you save specific programs with this festival that you don't do with the others. How does it work in terms of the actual music that you decide to play?
I can be quite adventurous in the programming for the festival, and I also encourage the guest artists to be progressive. Of course, in addition to the very true and loyal audience the festival has, there are many people people moving through the valley: tourists, hikers, bikers – so of course you take that into consideration too in terms of putting on some of the warhorses and the all-time favorites. But in terms of where it fits in to my life, I don't feel like I'm fitting it in at all. My wife and I have a home there and it's our American home now. Repertoire-wise, it fits into fine into my work with the other orchestras – I try during a season to have some repetition, that is if I'm doing a symphony for the first time or I haven't done it in a while I make sure that over the three of four orchestras that it is repeated. A very large quantity of the music at the Festival is also chamber music, and I dabble in that too as a pianist.
When you're 'on the market', looking for a position as a musical director or a principal conductor, what are the things that you look for?
Any kind of relationship, whether it's personal or professional, is based on trust, mutual respect and eagerness to grow. As a guest conductor or potential principal conductor, I look for the prospects of a longer term relationship. It may sound strange but I don't particularly enjoy guest conducting, that is to say appearing for the first time in front of a new orchestra. I always think, and it never really wears off, "am I good enough? Will they like me? Will they like what I am endeavouring to achieve in an interpretation?" And when it works it's beautiful and when it doesn't work it's not necessarily a problem with the conductor or the orchestra – sometimes the chemistry is just not there and it's no real fault of anybody. What I look for is the chance to, over a period of concerts, over a season and potentially over many seasons, really build up a personal and professional relationship with an ensemble. I feel very privileged, quite frankly, that over the years I have been in my various positions I've had long relationships. Whether it's with the San Francisco Opera, the Atlanta Symphony, or the BBC Scottish Symphony Orchestra where I continue to guest conduct. With the Deutsche Opera, I've been there 10 years now, and for me it's all about deepening the relationship. Just enhancing the feeling of synergy and that less has to be said and more can be shown because we know each other so well.
Conversely, sometimes if I'm working with an orchestra that is polite and works hard and yet I don't necessarily feel like I'm bringing something special to them, I'll be the first to say that I don't think there is a relationship there. I'm not suggesting that it's all just the choice of a conductor; that can be very much the choice of an orchestra.
You have a fairly extensive discography with various different ensembles. Do you enjoy the recording process?
Would it be heresy to say: not particularly? I find that it's ultimately more authentic when it's a live recording. I was talking about the whole recording process a couple days ago with Kelly O'Connor, a mezzo-soprano with whom I do a lot of work. She was talking about the fact that it's terribly hard to recreate the energy and the intensity that she brings to her singing through seeing the music reflected in the faces of the audience. As a conductor of course normally you have your back to much of the audience, but I absolutely agree with her. I'm not suggesting for a minute that there aren't electric recordings that were done in studios, but I personally enjoy the spontaneity and the degree of abandon that one experiences in live music making. I've actually done some recording of two operas at the Deutsche Opera: we've just recorded a world premier of Detlev Glanert's "Oceane" and Alexander Zemlinsky's "Der Zwerg" in a sensational production. I have to be very immodest and say it's one of the best things I've ever been involved with. Those are live performances, and though you have patch sessions at the end, I personally feel it's more representative of me. In the sweep of an entire performance there will be things that happen because of the context of where they come. For instance, I've recorded the Four Last Songs a couple of times, and I remember once that for perfectly understandable reasons of woodwind players' stamina, we decided to record the final song first. And it was the weirdest thing – it was just so hard to get into it. We're not talking about not playing it properly; we just weren't ready. We weren't emotionally ready for that song in the context of being the last song of this journey. For me, in performing an entire work, every great piece has a sense of a journey about it, and if you're going to be changed (hopefully!) by having been on that journey, then there are things towards the end of that work that will only be possible because it is part of the whole. Perhaps you could sometimes get it a little bit more perfect, but if you take it out of context all of a sudden, there is something a little synthetic about that.
What's your view on streaming and its place in the industry today?
There's an inevitability with all the technology available to us. I do realize that there is an almost moral issue with regard to the fact that artists are not being in any way financially recognized for their efforts. Having said that, I think the fact that so many people can access music played on another continent makes the world a smaller place and I think that's a good thing. Just a few weeks ago I was in Scotland doing Das Lied von der Erde, and now that I do have these connections with Sydney, or San Francisco, we had people getting up extremely early or staying up extremely late to try to catch it live, even though they didn't necessarily have to. That's very exciting. I think the possibilities that have opened up with connecting classical communities around the world is phenomenal.
Listen to Donald Runnicles Favorites playlist on Primephonic: